Auditions for our SPRING SEMESTER are now being accepted! Our new Semester starts January 12, 2023.
See audition requirements below. Submit auditions using this google form: https://forms.gle/X4yjxMo7wiUnou2WA
Every new student must audition. We will be placing students in a choir based on age, ability and experience.
Vocal Motion Youth Company 3rd-6th Grade Thursdays 4:00-5:15 PM
Vocal Motion Junior Company – 6th-9th Grade Thursdays 5:30-6:45 PM
Vocal Motion Senior Company – 9th-12th Grade Thursdays 7:00-8:15 PM
**We may place boys in choir classes based on their vocal range, not age.
All Company choirs are designed for advanced singers with vocal performance experience. Auditions are required. Students will perform at live concerts, participate in multiple music videos each semester and record in the recording studio multiple times. Students must commit to attend class the entire semester & come prepared to class each week with music learned.
2022-23 Tuition & Fees:
Choirs
Monthly Tuition(Sept-May)
Registration Fee
(per year)
Production Fee
(music videos and recording studio)
Concert Fee
Youth, Junior & Senior
$60
$35 ($15 each additional family member)
$25-Whole Company Video
$35-Combined Company
$45-Individual Class Video
$25 per family
Production fees helps cover the cost of the recording studio, videographers and other production costs associated with music videos. This will be collected the day after we film the music video.
Concert fees will be collected with November and April tuition. This helps cover the cost of the facility and crew. We do not charge admission to concerts. (Some Online Ticket Processing Fees may Apply, but are usually $1 per ticket).
Registration Fee will include a music binder and shirt for each student.
There is no costume fee, but students will be required to find attire for each video and concert. We usually keep this fairly simple and most of the time students have these items in their closet already.
All rehearsals will be held at Liberty Hall in Farr West, UT. (Just south of Smith & Edwards)
3677 North 2000 West, Ste 3A Farr West, UT 84404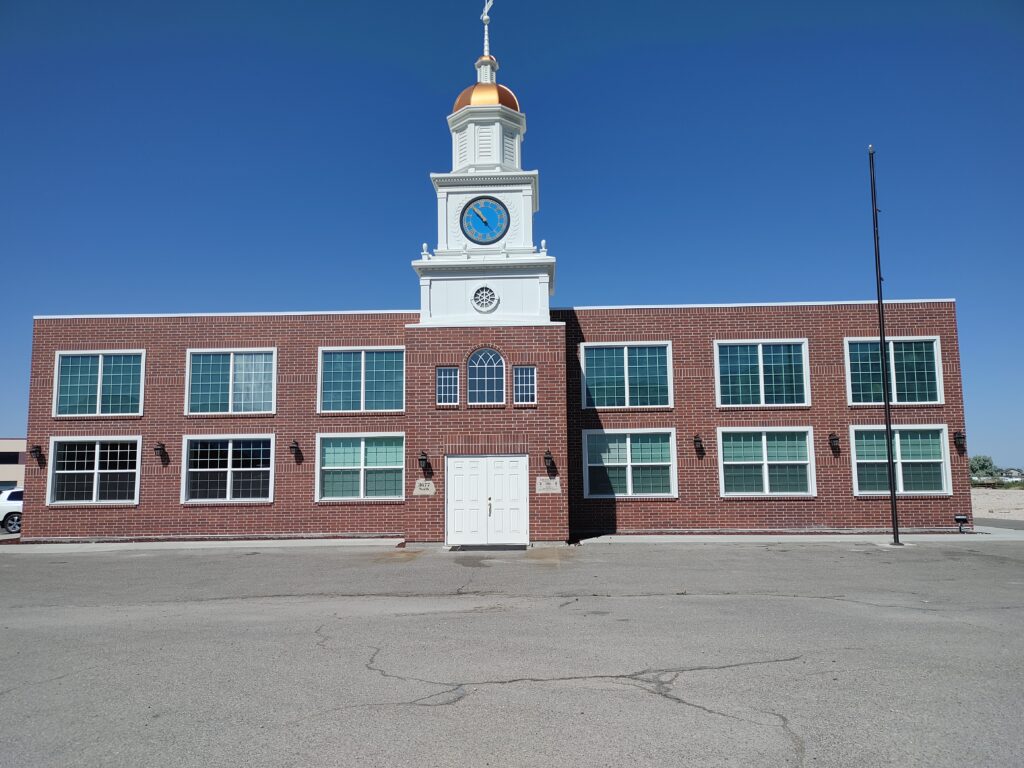 Audition Information for our 2022-23 Season
We will start accepting auditions starting Thursday, December 1st. Submit auditions using the following google form: https://forms.gle/X4yjxMo7wiUnou2WA
Your audition video needs to include the following:
Say your first and last name, as well as your age.
Sing the first verse of My Country 'Tis of Thee (See YouTube Video links below for accompaniment). We want students to use their best choir voice with a nice blended tone. We are looking for good vowels, diction, rhythm and performance.
Sing a 60 second cut of a song that fits your natural range and shows off your vocal strengths. We will be evaluating your tone, technique, ability to stay on pitch & in the correct key, artistry & style, use of good facial expressions, and overall performance. Please use a track, do not sing acapella.
TIPS: YouTube has some great karaoke tracks you can use. See sample auditions on our website. Also, if you play an instrument well enough to accompany yourself, we would love to see that in your audition. We often refer to these audition videos throughout the year, so do your very best!
YouTube Videos for "My Country 'Tis of Thee"